Meet Wally & Raya!
About Us – Brought to you by a couple of newly-weds, Wally & Raya. We are highly committed to eliminating all of your invitation-related stress because we've been there, through the ups and downs that come with wedding planning.
WalRay was inspired after we designed, created and fell in love with our own wedding invitation set.
We decided to do it for others and make sure we bring that same joy to couples. We realized there was room for improvement in the industry to make couples feel special and well looked after while passionately providing genuine client support and making their dream invitations a reality rather than it being purely a transactional process.
This is what sets us apart from the rest.
We live for that jaw-dropping moment when a client sees their design and invitations for the first time
From sophisticated and on-trend designs to traditional classic invitations, we can create an invitation for everyone.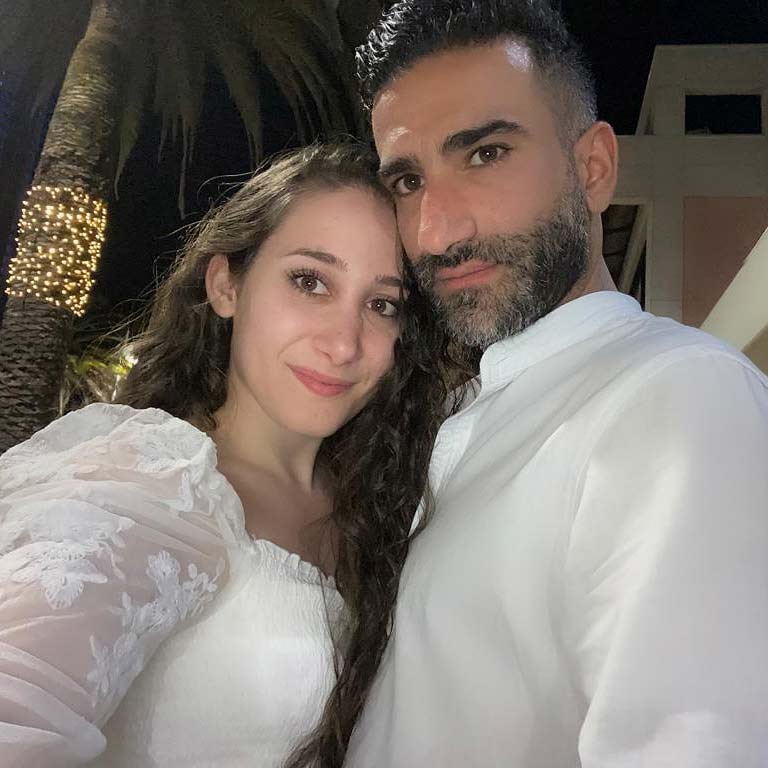 Being in your shoes before, our level of understanding and care is beyond just creating your stationery for your event. Besides informing your guests about crucial information related to your event, they create excitement and anticipation for the day, and depending on the design and the sophistication of the invite, it creates a lasting first impression to remember the date and more importantly sets the tone and dress code for the wedding/event.
We take all different personal factors into account in the design process including your cultural background, wedding theme colors, and budget.
We have a unique eye for the finer details and will provide you with stationery made with nothing less than high quality materials, world-class printing technologies and techniques, and most importantly made with love.
When you have a consultation with Wally or Raya you will instantly understand why people across Australia and around the world trust us to be a part of their special event.
I have been working in the marketing and coaching field for 12 years as a brand ambassador to multiple high end brands such as Apple Inc. I became an experienced public speaker and communicator for the past 4 years with problem solving abilities and extreme passion about community engagement and empowering people through knowledge. When I am not providing genuine customer service and educating our clients about our invitations' craftsmanship, my passions are cooking, real-estate and spending quality time with the family.
I am an enthusiastic Juris Doctor law student with a background in Criminal justice and have worked at the Victorian Courts for the past 4 years as I continue my studies to become a qualified lawyer in Australia. I found my passion for invitations when we were shopping for our invitations for our wedding. I developed a strong interest in designing and making our own invitations after I had been following all the trends and built meaningful relationships with multiple manufacturers in Australia and around the world.
Although we both started this incredible business as a side-hustle, we have both recently quit our 9-5 jobs and committed our time to designing unique, bespoke stationery, signage
Having designed and created invitations for an extensive range of clients for their weddings, engagements, birthdays, baby showers, and corporate events including events up to 1000 guests, rest assured we have gained the experience and skills to provide the perfect invitation for any occasion with up to an unlimited amount of guests.
Through our genuine client service and luxurious designs, leaving it in the hands of WalRay is the best wedding planning decision you will make. We've been there, done that, and we're meeting you on the other side with all the love and support we got.